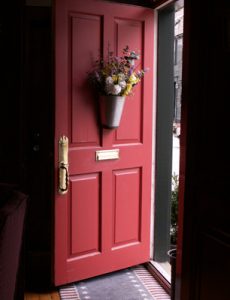 A conventional loan is a mortgage that is not guaranteed or insured by any government agency, including the Federal Housing Administration (FHA), the Farmers Home Administration (FmHA) and the Department of Veterans Affairs (VA).
An FHA insured loan is a US Federal Housing Administration mortgage insurance backed mortgage loan which is provided by an FHA-approved lender.
A VA loan is a mortgage loan in the United States guaranteed by the United States Department of Veterans Affairs.
A reverse mortgage is a loan available to homeowners, 62 years or older, that allows them to convert part of the equity in their homes into cash.
A short sale is a sale of real estate in which the net proceeds from selling the property will fall short of the debts secured by liens against the property. In this case, if all lien holders agree to accept less than the amount owed on the debt, a sale of the property can be accomplished.
Real estate is property consisting of land and the buildings on it, along with its natural resources such as crops, minerals or water; immovable property of this nature; an interest vested in this (also) an item of real property, (more generally) buildings or housing in general. Refinancing is the replacement of an existing debt obligation with another debt obligation under different terms.
A USDA home loan is a zero down payment mortgage for eligible rural and suburban homebuyers. USDA loans are issued through the USDA loan program, also known as the USDA Rural Development Guaranteed Housing Loan Program, by the United States Department of Agriculture.